FULL SERIES AVAILABLE NOW | WINNER OF 9 EMMYS | 2023 EMMY NOMINEE
Barry
4 Seasons | 32 Episodes | TV-MA
WATCH NOW
​The Emmy-winning dark comedy series returns for an eight-episode fourth season, in which Gene Cousineau (Henry Winkler) is hailed as a hero as Barry's arrest has shocking consequences. It's all been leading up to this… the explosive and hilarious final chapter of Barry.
Barry stars Bill Hader as a depressed, low-rent hitman from the Midwest. Lonely and dissatisfied in his life, he reluctantly travels to Los Angeles to execute a hit on an aspiring actor. Barry follows his "mark" into an acting class and ends up finding an accepting community in a group of eager hopefuls within the LA theater scene. He wants to start a new life as an actor, but his criminal past won't let him walk away —can he find a way to balance both worlds?
Also starring Stephen Root, Sarah Goldberg, Glenn Fleshler, and Anthony Carrigan. The series was created and produced by Hader along with Alec Berg (HBO's Silicon Valley).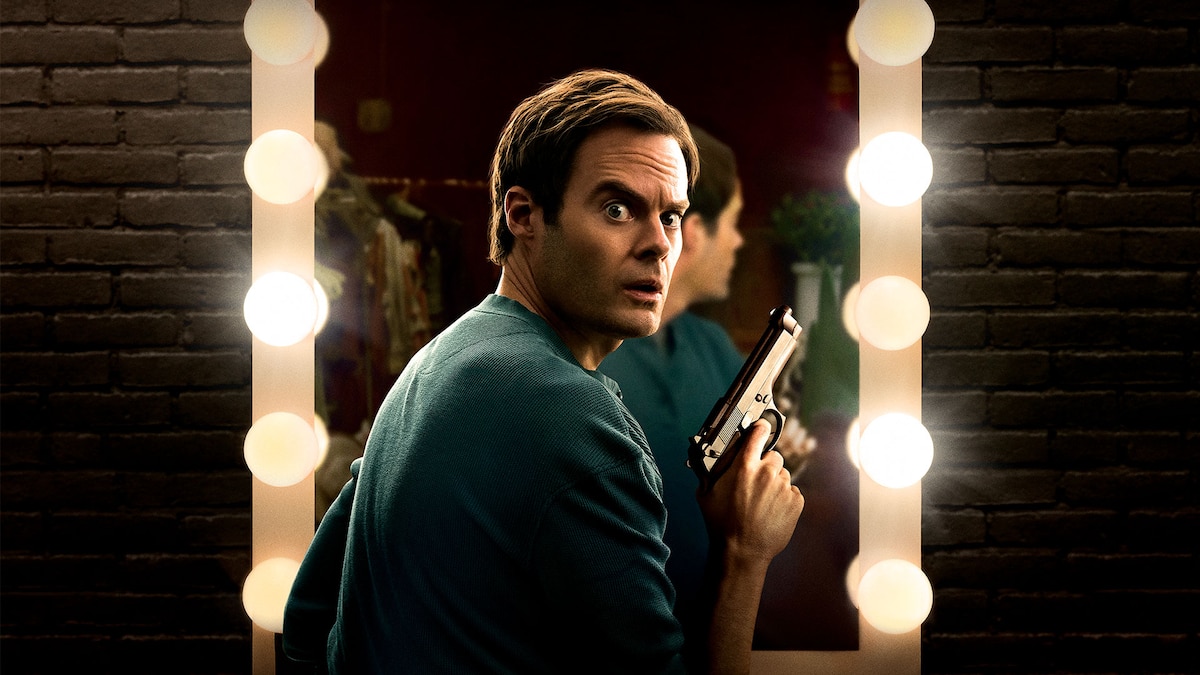 Watch the First Episode for Free
Start from the beginning and watch the first episode of Barry for free.
WATCH FOR FREE
The Show Must Go On, Probably?
Season Two Premiere. Barry tries to convince Sally and the class to go ahead with a performance despite the absence of Cousineau, who's grief-stricken after the disappearance of Detective Moss. With Goran gone, NoHo Hank and Cristobal's new partnership faces growing pains and some jealousy issues. Back in Cleveland, Fuches learns that replacement hitmen don't come easy.
The Power of No
Facing pressure from Noho Hank, Barry struggles to pull off an important hit. After asking the class to mine their personal traumas for an original piece, Gene decides to confront his own past. A visit to her agents leaves Sally disappointed. Fuches tries to evade questions in Cleveland.
Past = Present x Future Over Yesterday
As part of a class project, Gene tasks Barry with revisiting his past, and Sally reflects on her own personal history. Barry offers to provide training to NoHo Hank's men. Fuches finds Barry in an unexpected location.
What?!
Barry's patience is put to the test when a figure from Sally's past arrives in LA. Gene gets a pleasant surprise and encourages Barry to believe that change is possible.
ronny/lily
An encounter that Barry never could have predicted has surprising effects.
The Truth Has a Ring to It
In preparation for his big scene with Sally, Barry works with Gene to help get into character. Sally resolves to embrace her truth. Noho Hank prepares for a big night with his newly trained men. Fuches goes on a mission.
The Audition
Barry prepares for his first audition under Gene's guidance. Sally takes a stand in a meeting with a major TV producer. Noho Hank bares all.
berkman > block
Season Two Finale. Barry is out for vengeance. Noho Hank faces the looming threat of being sent home. Sally makes a split-second decision on the night of the acting class' big performance. Fuches turns to an unexpected source for help.
forgiving jeff
What are you, some kind of psycho?
limonada
Say you're going to the Redlands.
ben mendelsohn
I could've been a marine, but I guess I had too many options.
all the sauces
You're Thweetie?!
crazytimesh*tshow
This is just an example of bottling it up…
710N
What kind of guy wouldn't want to put a hot tub up there?
candy asses
Let's split up.
starting now
What the hell is that?!
bestest place on the earth
Here it comes.
you're charming
What's wrong with you?
tricky legacies
Things have changed.
a nice meal
I was talking about office supplies!