Stream all of HBO plus more TV, movies, and Max Originals at no additional cost.
SIGN IN
Stream the Latest Documentaries
Unveiled: Surviving La Luz Del Mundo

This documentary series explores the horrifying, yet relatively unknown story of the Christian church La Luz del Mundo (LLDM) and the sexual abuse that scores of members, many of them minors, say they have suffered at the hands of its successive leaders, known as the "Apostles."

My So-Called High School Rank

This documentary chronicles the creation of a musical theater production at Granite Bay High School in Sacramento, CA, inspired by students' stories of the constant pressures to achieve a top-rank in every part of their lives to get ahead in today's fierce college admissions process.

An intimate portrait of artist George Anthony Morton's journey home to Kansas City to face his past and defy art world expectations.

This documentary series follows members who joined the self-improvement group NXIVM – whose leader was convicted of sex trafficking, racketeering conspiracy, and other crimes – to reveal the emotional toll of unfolding events on these individuals.

Mays transfixed fans from coast to coast with his style, jubilant persona and contagious smile, and helped to erode racial barriers and move the sport of baseball, and the American dialog, forward.

A Tree of Life: The Pittsburgh Synagogue Shooting

On October 27, 2018, a gunman opened fire inside a Pittsburgh synagogue, killing 11 people as they prayed, in what would become the deadliest antisemitic attack in American history. This documentary offers a deeply personal portrait of the survivors, victims and family members.

Year One: A Political Odyssey

This documentary follows President Biden's inner circle through his first year in office during one of the most tumultuous periods in U.S. history.

This documentary explores the upbringing of acclaimed screenwriter Dustin Lance Black, serving as a moving tribute to a mother's courage and a reckoning with the strength she instilled in her son to fight for his beliefs.

This documentary chronicles the extraordinary ascendance of point guard Jeremy Lin during his landmark 2012 season with the New York Knicks.

The four-part documentary series explores the Iran Hostage Crisis of 1979 and its resounding consequences.

Escape From Kabul unfolds over 18 monumental days in August 2021, from the U.S. withdrawal of its troops from Afghanistan through the subsequent evacuation of tens of thousands of Afghan citizens from Kabul airport after the Taliban seized the city.

This documentary from Edward Buckles, Jr., offers an intimate look at the aftermath of Hurricane Katrina and its impact on the youth of New Orleans.

An intimate and visceral submersion into Princess Diana's life in the constant and often intrusive glare of the media spotlight.

FULL SERIES AVAILABLE NOW

This docuseries follows four groups of elite athletes around the globe taking on unprecedented missions requiring extreme physical prowess and mental fortitude.

We Met in Virtual Reality

The stories of people experiencing love, loss and unexpected connection, expressing vulnerability around mental health struggles and questions about identity.

A stranger-than-fiction documentary series exploring the viability, costs, and dangers of building a stateless utopia in Acapulco, Mexico.

This documentary chronicles a year in the life of four journalists working in countries where freedom of the press is under threat.

Chernobyl: The Lost Tapes

Thirty-six years after the Chernobyl nuclear reactor exploded in Soviet Ukraine, newly uncovered footage and interviews paint a gripping portrait of the extent of the disaster and the lengths to which the Soviet government went to cover it up.

The Janes is the story of an underground network of women in Chicago in the late 1960s and early '70s who provided safe, affordable, illegal abortions to women in need.

Directed by Nanfu Wang (HBO's In the Same Breath) and produced by Vox Media Studios, this six-part documentary series chronicles the bizarre and psychologically complex story of six individuals who were convicted for the 1985 murder of a beloved grandmother in Nebraska.

George Carlin's American Dream

George Carlin's American Dream, directed by Judd Apatow and Michael Bonfiglio, chronicles the life and work of the legendary comedian.

Spring Awakening: Those You've Known

Fifteen years after the smash, Tony-winning Broadway run of "Spring Awakening," the original cast and creative team reunite for a spectacular, one-night only reunion concert to benefit The Actors Fund.

A documentary series about a daredevil husband and father who unexpectedly jumped off a bridge in 1977, despite a seemingly happy home life and a lucrative career as a pilot. Years later, a mysterious story unfolds involving hypnosis, secret identities, and a double life of dangerous missions and law-breaking.

Tony Hawk: Until the Wheels Fall Off

A wide-ranging, definitive look at Hawk's life and iconic career, and his relationship with the sport with which he's been synonymous for decades.

When We Were Bullies begins with a mind-boggling coincidence from 25 years ago, which ultimately leads filmmaker Rosenblatt to track down his fifth-grade class to see what they remember from a bullying incident that occurred 50 years ago.

How to Survive a Pandemic

How to Survive a Pandemic takes an inside look at the historic, multi-national race to research, develop, regulate, and roll out COVID-19 vaccines in the war against the coronavirus pandemic.

Phoenix Rising is a two-part documentary following actress and activist Evan Rachel Wood as she takes her experience as a survivor of domestic violence to pursue justice, heal generational wounds, and reclaim her story.

Undercurrent: The Disappearance of Kim Wall

This two-part documentary directed by Emmy-nominated filmmaker Erin Lee Carr tells the story of accomplished journalist Kim Wall, who tragically went missing in 2017 while on assignment onboard a submarine.

Frederick Douglass: In Five Speeches

Five legendary speeches from the most famous American anti-slavery activist are brought to life to further understand the story of Frederick Douglass and the story of our country.

Icahn: The Restless Billionaire

Directed by Bruce David Klein, this film explores the fascinating contradictions surrounding famed billionaire financier Carl Icahn.

The Super Bob Einstein Movie

From the team behind HBO's Eat Breakfast, this documentary celebrates the life and legacy of the late actor, writer, and producer Bob Einstein.

​A gripping look at the Black and Missing Foundation's commitment to locating missing persons of color and the uphill battle to raise awareness.

Megan Mylan's powerful look at Syrian families as they search for normalcy in building life anew through a whirlwind of obstacles.

The origin and spread of the coronavirus--from its outbreak in Wuhan, China to its rampage across the U.S.--is recounted in this film.

Four Hours at the Capitol

An immersive look at the insurrection at the U.S. Capitol when Washington D.C. was overrun by protesters of the 2020 presidential election.

Small Town News: KPVM Pahrump

Follow the colorful staff of a privately owned TV station in the small desert town of Pahrump, Nevada, in this six-part documentary series.
Alexandra Pelosi offers a candid, behind-the-scenes chronicle of the life of her mother and Speaker of the United States House of Representatives, Nancy Pelosi, through her career milestones leading up to the inauguration of President Joseph Biden in January 2021.

Garrett McNamara journeyed to Nazare, Portugal with one goal in mind: to conquer a 100-foot wave. His effort drove the sport of surfing to new heights and helped transform a tiny fishing village into the world's preeminent big-wave surfing destination.
Available now | Follow-up Episode Coming 2023
The Case Against Adnan Syed
This four-part documentary from director Amy Berg explores the 1999 murder of 18-year-old Hae Min Lee and the subsequent conviction of her ex-boyfriend Adnan Syed -- a case brought to global attention by the hugely popular "Serial" podcast. A follow-up episode, featuring exclusive access to Syed leading up to and following his release from prison in September 2022, will debut in 2023.
Find Out More
Resources
Explore educational and mental health resources related to HBO documentaries.
HBO Podcasts
Looking to dive deeper into documentaries? Listen to the below companion podcasts and check out the podcast page for the full list.
Must-See Music Films
Music Box is a collection of documentary films created by Bill Simmons exploring pivotal moments in the music world.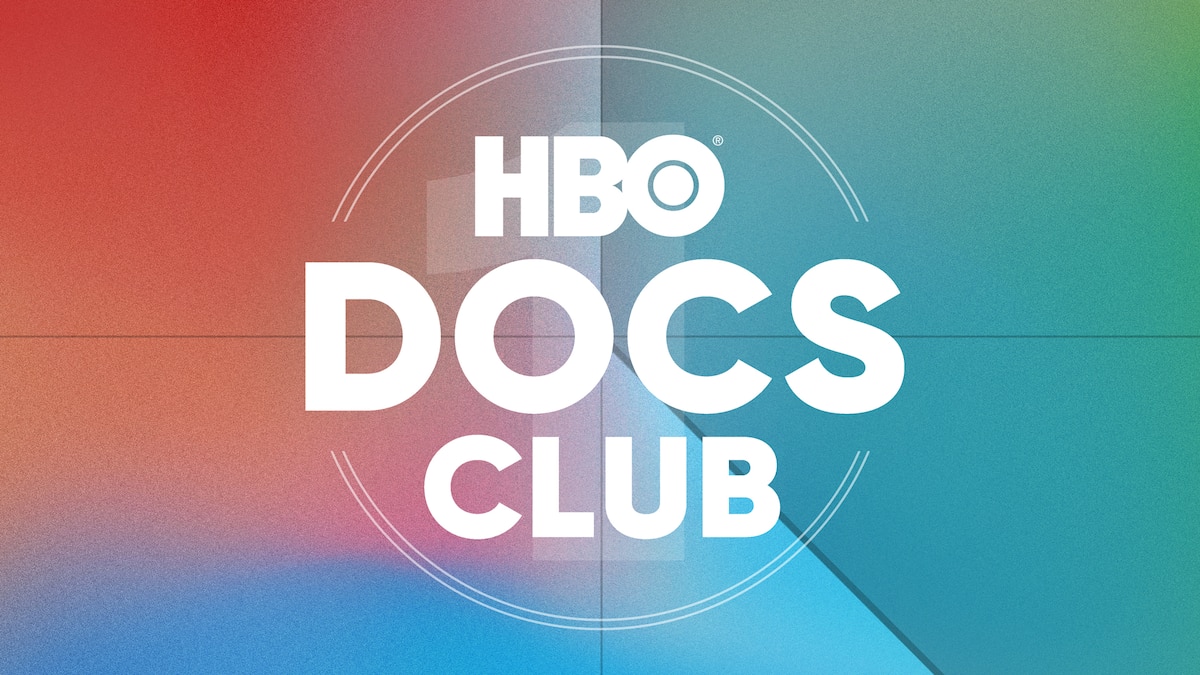 HBO Docs Club Podcast
Hosted by Brittany Luse (For Colored Nerds) and Ronald Young Jr. (Solvable), this new podcast pulls back the curtain on a different documentary film or series each episode - with expert cultural critics as your guides.
LISTEN NOW
Watch HBO Documentaries For Free