Stream all of HBO plus more TV, movies, and Max Originals at no additional cost.
SIGN IN
2022 Emmy Winners
HBO Originals and Max Originals earned 38 total wins, the most of any network or platform. To stream and learn more, visit HBO Max.
Catch Up on News and Sports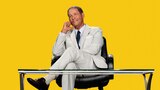 SEPTEMBER EPISODE AVAILABLE NOW
Real Sports with Bryant Gumbel
Unchartered investigative pieces and in-depth profiles from across the sports spectrum.
HBO's 50th Anniversary
To mark the milestone, HBO will celebrate notable moments across the history of the brand and share sneak peeks from upcoming HBO Originals including House of the Dragon, The Last of Us, Barry, and the The White Lotus. Follow #HBO50 for more.

Fire will reign. Stream House of the Dragon, the prequel to Game of Thrones, Sundays at 9 PM.
Find Out More
Celebrate Latin Heritage
Visit the Nuestras Voices page to celebrate stories of family, community, and love during Latin Heritage Month and throughout the year.

(Re)Discover HBO Classics
Bloops!...I Did It Again
Go behind the scenes with these bloopers and outtakes from past and present HBO series.
Listen to HBO Podcasts
Looking to dive deeper into your favorite programs? Listen to the below companion podcasts and check out the podcast page for the full list.