FULL SERIES AVAILABLE NOW |

Winner of 13 emmys | 2023 EMMY NOMINEE
Succession
4 Seasons | 39 Episodes | TV-MA
WATCH NOW
The sale of media conglomerate Waystar Royco to tech visionary Lukas Matsson moves ever closer. The prospect of this seismic sale provokes existential angst and familial division among the Roys as they anticipate what their lives will look like once the deal is complete. A power struggle ensues as the family weighs up a future where their cultural and political weight is severely curtailed.
Winner of 13 Emmys, including Outstanding Drama Series (2022, 2020). Power, politics, money...it's all in the family in this award-winning, provocative, funny series about a highly dysfunctional dynasty.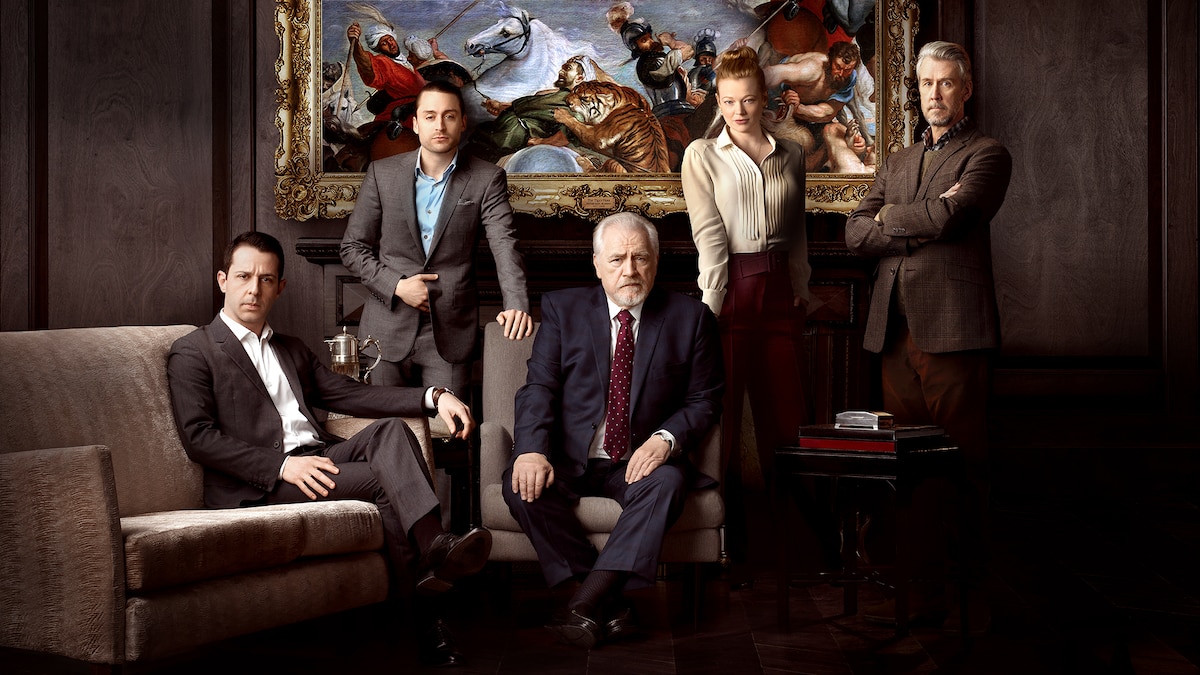 Watch the First Episode for Free
Start from the beginning and watch the first episode of Succession for free.
Watch For Free
How to Stream Succession

All episodes of Succession are available to stream on Max, the home of HBO. If you were an HBO Max subscriber, you'll automatically get access to Max (and all your favorite shows). When you go to open the HBO Max app, it will either automatically transition to Max or prompt you to download the new app.
Traditional HBO subscribers also get access to Max. Simply use your HBO account details to set up a Max account. And if you're a new subscriber, head to Max.com to sign up.
Learn more about Max here.
Controlling the Narrative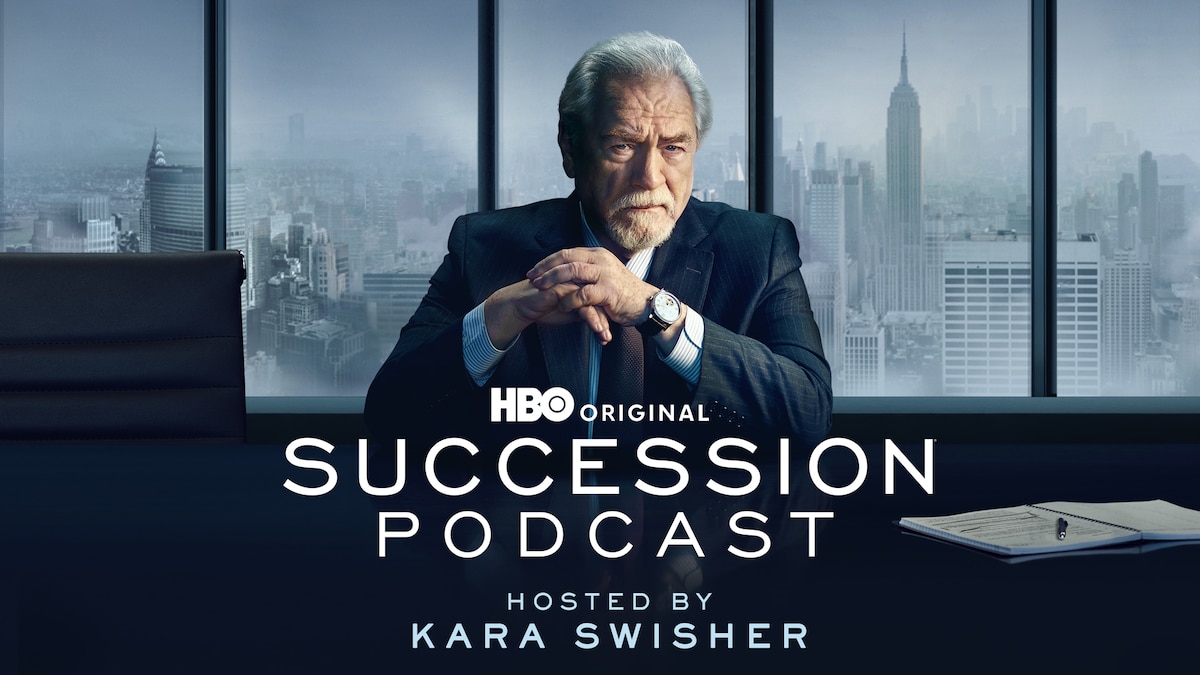 The Official Podcast
Listen to the official companion podcast hosted by Kara Swisher. Available on all major podcast platforms.
Listen Now
The Summer Palace
Season Two Premiere. Kendall tries to make amends with his dad for his takeover attempt betrayal. Logan receives some unvarnished advice from his banker about the next best move for Waystar Royco. As Tom maneuvers for a new position in the company, Shiv tries to determine whether Logan is playing mind games regarding his successor.
Vaulter
Roman and Kendall do a "routine health check" of new media brand Vaulter to determine the future of the company. Tom tasks Greg with sniffing out waste at ATN, as Greg wonders if the divisive media outlet is the right fit for him. Connor and Willa host a soiree to mark their return to New York. Shiv brings Tom into the loop about her future at Waystar and with Gil's campaign.
Hunting
Logan informs his skeptical management team of his plan to make another attempt to acquire Pierce, a rival media company and one of the most respected names in news, and brings back Frank to work on the deal. Convinced the acquisition is a terrible idea, Shiv asks Tom to deliver the message to Logan at a corporate retreat in Hungary.
Safe Room
Roman begins a six-week management training program in the Parks division and is irritated about spending so much time with "normals." Logan brings Shiv in for a day at Waystar, raising suspicions with Kendall and Gerri. Connor and Willa attend the funeral of a family friend with a complicated past. Logan and Kendall arrange a covert meeting with PGM CEO Rhea Jarrell.
Tern Haven
Logan attempts to solidify his buyout of PGM at a weekend retreat at the Pierce family home, where Shiv, Roman and Connor veer from their carefully orchestrated roles. As the Pierces question whether an alliance with Waystar Royco will tarnish their legacy, Kendall makes his case to Naomi Pierce during a drug-filled night.
Argestes
As Logan looks to finalize a deal to buy the Pierce family's papers and TV stations at a media & banking retreat, a threat to the deal arises from an unexpected quarter. Tom worries about ATN's new slogan after learning some distressing news from Greg. Kendall, Shiv and Roman fail to see eye to eye on how to handle damage control ahead of a panel featuring the Roys.
Return
When Kendall and Roman are sent to the UK to negotiate with their mother, Caroline, an uninvited Shiv shows up to get answers from her father. Rhea's continued presence raises eyebrows amongst the Roy kids, as Logan seeks her counsel. Later, Kendall is forced to confront what happened last time he was in the UK. Back in New York, Tom encounters unexpected pressure.
Dundee
The entire Roy clan travels to Logan's hometown of Dundee, Scotland for a celebration of Logan's fifty years in the business. There, Logan reflects on his past and the company's future, while Shiv defiantly looks to her family for support in taking down Rhea. Ewan gives Greg an ultimatum about working at Waystar.
DC
With the shareholders meeting imminent and Waystar Royco in a precarious position after a whistleblower makes headlines, Logan, Kendall, Gerri and Tom testify before Congress and face tough questions from a determined Gil Eavis. Shiv speaks candidly to Kira, a victim who is set to be a key witness. In Turkey, Roman's business pitch takes a chilling turn.
This Is Not for Tears
Season Two Finale. On the Roys' grand Mediterranean yacht, Logan weighs whether a member of the family, or a top lieutenant, will need to be sacrificed to salvage the company's tarnished reputation. Roman shares his hesitations about a new source of financing, as Kendall suggests a familiar alternative. Shiv proposes taking her open marriage with Tom to another level.
Secession
Following his bombshell presser, a righteous Kendall scrambles to find a base of operations, while Logan's team searches for safe harbor.
Mass in Time of War
Kendall tries to get his siblings, as well as Stewy and Sandi, on his side. Fearing his legal situation, Greg asks Ewan for help.
The Disruption
With the DOJ at the door, Logan summons his arsenal, while Tom makes a potentially life changing offer. Kendall becomes obsessed with his own takedown.
Lion in the Meadow
Logan and Kendall have their first meeting together with Josh, a major investor worried about their family feud.
Retired Janitors of Idaho
Kendall and the Waystar team find themselves working together at the annual shareholders' meeting, where Logan's health takes a turn.
What It Takes
Logan and team head to Virginia for a conservative political conference, where Roman finds out surprising news about his mother.
Too Much Birthday
At Kendall's lavish birthday bash, Shiv and Roman try to arrange a meeting with Lukas Matsson, a tech mogul who recently snubbed Logan.
Chiantishire
After a tense board meeting to discuss acquisition of Matsson's GoJo, Roman shares his suspicions about their mother's new beau with Shiv. As a luxe family wedding gets underway in Italy, Gerri draws a line in the sand with Roman, the Waystar team grows increasingly concerned about Matsson's rogue tweets, and Shiv and Caroline have a heart-to-heart, of sorts.
All the Bells Say
Upon learning Matsson has his own vision for the future GoJo-Waystar relationship, Shiv and Roman team up to manage the potential fallout – as Logan quietly considers his options. Later, the siblings' "intervention" prompts Connor to remind them of his position in the family, while Greg continues his attempts to climb the dating ladder with a contessa.
The Munsters
As Kendall, Shiv, and Roman hone their pitch for potential investors in LA, a call from Tom shifts the siblings' focus towards one of their dad's long-coveted companies. Back in NY, Greg's uninvited plus-one raises questions at Logan's birthday party, Connor considers throwing a gargantuan sum at his campaign, and Tom seeks assurances from Logan.
Rehearsal
After Shiv discovers that Tom is following Logan's playbook, she, Kendall, and Roman consider backing Sandi and Stewy's aggressive play on the Matsson deal. Meanwhile, Logan gives an impromptu pep talk to the ATN newsroom… and outsources a tricky conversation with Kerry. Later, Connor tries to make the most of his rehearsal dinner when Willa goes AWOL.
Connor's Wedding
Before heading to Europe to meet with Matsson face-to-face, Logan tasks Roman with implementing an unsavory first step in his strategic refocus. Meanwhile, Connor fixates on minutia at his wedding.
Honeymoon States
As Roman, Kendall, and Shiv navigate a misstep with Matsson, the Waystar team discusses a pivotal recommendation to the board ahead of the GoJo sale. Angling for position, Kendall seeks support from Stewy and Hugo.
Kill List
After being summoned to Norway for a GoJo team-building retreat, Waystar's old guard grows increasingly concerned over the trip's true purpose. Later, when Matsson makes a play for ATN, Shiv, Kendall, and Roman consider whether to fight for Logan's crown jewel.
Living+
Ahead of a crucial new product launch on Investor Day, Shiv weighs a business proposal from Matsson, while Kendall and Roman call an impromptu meeting to flip the script on their latest interaction with the tech billionaire. Later, the brothers each try to match Logan's tempestuous style, with varying results.
Tailgate Party
Hoping to work the angles on the GoJo deal, Kendall and Roman ask Shiv to invite a political insider to Logan's pre-election day party. Later, Connor considers whether to adjust his ambitions after receiving intel from the Mencken team, while Kendall and Roman catch wind of a potentially fortuitous scandal.
America Decides
On election night, Tom tries to manage an increasingly chaotic newsroom, while Kendall, Shiv, and Roman spar over the consequences of the result – for themselves, the company, and the country.
Church and State
As the family girds themselves for an emotional funeral, Kendall finds himself at odds with Rava… and inopportune news from Jess. Later, Shiv tries to reposition herself within a new political landscape, as Kendall rallies supporters to his side.
With Open Eyes
Ahead of the final board vote on the Waystar-GoJo deal, Kendall and Shiv try to shore up their opposing interests...and get a fix on the whereabouts of a physically and emotionally bruised Roman.