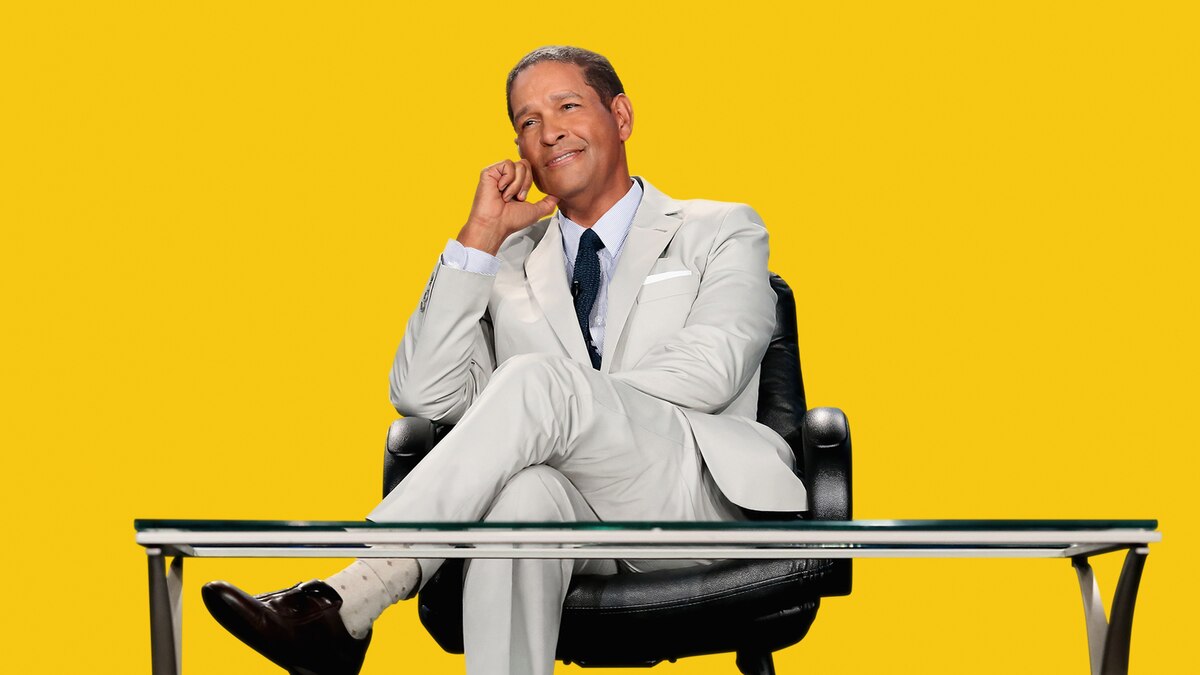 APRIL EPISODE AVAILABLE NOW | 2022 SPORTS EMMY WINNER
Real Sports with Bryant Gumbel
2 Seasons | 10 Episodes | TV-PG
WATCH NOW
Real Sports is TV's most-honored sports news magazine series, with 35 Sports Emmy Awards, including 20 for Outstanding Sports Journalism. Now in its 28th season, the monthly magazine broadcast produces hard-hitting investigative reports and gripping in-depth profiles from across the sports spectrum.
Real Sports with Bryant Gumbel (January 2023)
Segments: Brett Favre's alleged role in redirecting millions of welfare dollars to his own projects; sudden cardiac arrest like Damar Hamlin suffered happens more than 100 times per year to high school athletes; Bryan Buckley--the Steven Spielberg of Super Bowl commercials; update on Reichen Posey and Jordan Murphy--survivors of separate mass shootings--who bonded over football.
Real Sports with Bryant Gumbel (February 2023)
Segments: Many of the world's sports federations are headquartered in Switzerland, where the government takes a see no evil approach; a profile of Aaron "Wheelz" Fotheringham, the godfather of extreme wheelchair sports; meet the intrepid lifeguards on the North Shore of Oahu, Hawaii; Philadelphia's Work to Ride program teaches the upper-crust sport of polo to at-risk youth.
Real Sports with Bryant Gumbel (March 2023)
Segments: Bryant Gumbel goes one-on-one with World Series-winning Houston Astros manager Dusty Baker; a profile of Calgary Flames Assistant GM Chris Snow, who is living with ALS; weightlifters Tom and Luke Stoltman are known as the World's Strongest Brothers; a look at hockey-crazed Punjabi Sikh broadcasters in Canada.
Real Sports with Bryant Gumbel (April 2023)
Heading into the NFL draft, agent Drew Rosenhaus discusses representing controversial Georgia star Jalen Carter; the debate surrounding Russian athletes participating in the upcoming Paris Olympics; a first-of-its-kind soccer program and school for girls in rural India; update on Valentino Dixon, who wrongly spent 27 years in jail and now sits atop the art world.
Real Sports with Bryant Gumbel (May 2023)
Many of the stuntpeople in big-budget action films are former elite athletes now turning their sport into art; despite being born without legs and abandoned at birth, Zion Clark has become a professional MMA fighter; a hard look at the risks of playing football on artificial turf; an update on beloved Iranian tennis star turned protester Mansour Bahrami.
Interview
Worldle Wisdom
Bryant Gumbel talks Wordle strategy with Will Shortz, crossword editor for The New York Times, and goes head-to-head in the hit word game that's become a national craze.