Industry gives an insider's view of the blackbox of high finance following a group of young bankers as they forge their identities within the pressure cooker environment and sex and drug fueled blitz of international bank Pierpoint & Co's London office.
Industry is created and executive-produced by Mickey Down and Konrad Kay; executive-produced by Jane Tranter, Lachlan MacKinnon, Ryan Rasmussen, and David P. Davis, along with Ben Irving for BBC; co-executive-produced by Ed Lilly; produced by Lee Thomas. Produced for HBO / BBC by Bad Wolf.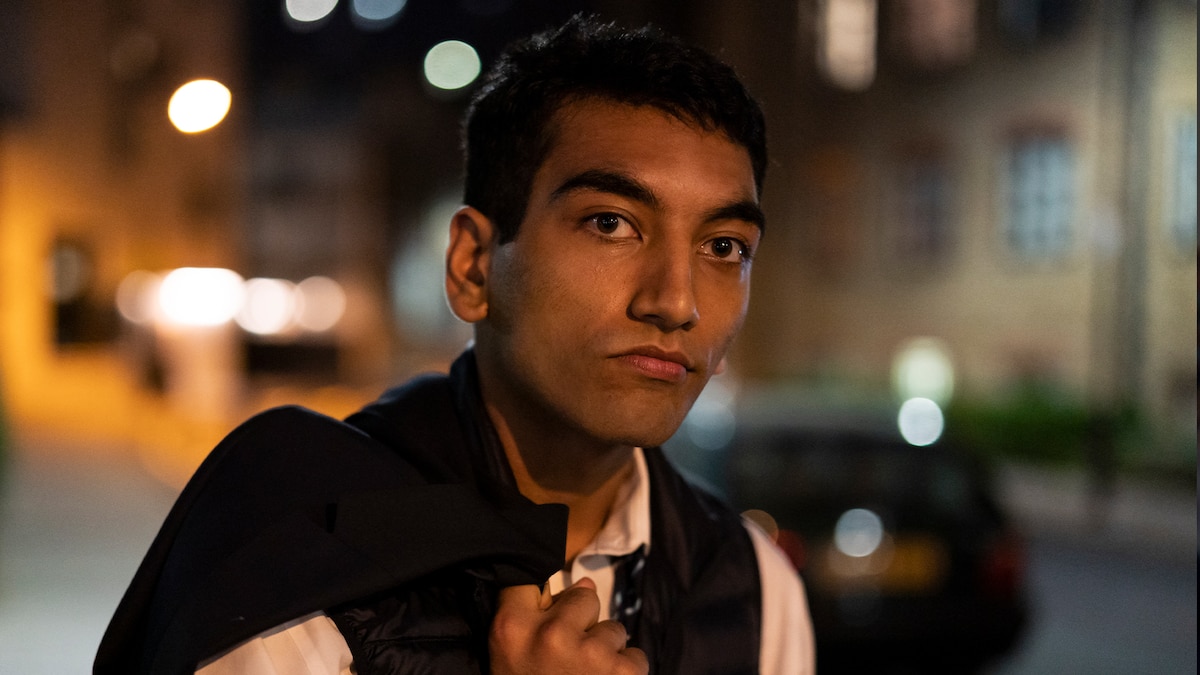 Watch the First Episode for Free
Start from the beginning and watch the first episode of Industry for free.
WATCH FOR FREE
Dive Deeper Into Industry
Daddy
Unable to swing working from home any longer, Harper returns to a rapidly changing – and intensifying – atmosphere at Pierpoint. As directives from new U.S. leadership set the office on edge, Robert attempts to hook a client, while Yasmin receives pushback from her young recruit.
The Giant Squid
Harper's decision to pursue Bloom over Felim exposes larger issues between her and Eric – and the account. Meanwhile, Yasmin pitches herself for an exciting new opportunity just as her estranged father Charles suddenly reemerges, and Robert takes his pursuit of Nicole to another level.
The Fool
The high of landing Bloom soon wears off when Harper suddenly finds herself stuck between rivals at Rican Healthcare's investor event – and at the mercy of Eric's frustration. After attempting to lure her father's business, Yasmin is forced to curry favor with Celeste. Meanwhile, unexpected doors open for Gus while tutoring Bloom's son, Leo.
There Are Some Women...
Reeling from the Felim fallout, Eric takes some time to reassess his next move – which later finds him on a plane to New York. While continuing to reap the rewards of closing Bloom as a client, Harper begins to grow closer to Danny. As she moves towards managing her family's money, Yasmin learns some startling truths about her father.
Kitchen Season
After learning of Yasmin and Jackie's impending trip to Berlin, Harper attempts to land an invite for more than just business reasons. Approached about a new government position, Aurore offers a conflicted Gus a spot on her team. Meanwhile, Danny asks Robert to pursue a recent grad for a position at Pierpoint.
Short to the Point of Pain
When a group of online traders attempts a short squeeze of FastAide, Bloom takes it personally, while a recently AWOL Harper suddenly fears the future of their working relationship. As Gus grows increasingly conflicted about Aurore's job offer, Yasmin navigates a major transition.
Lone Wolf and Cub
After receiving confirmation that the London office will merge with New York, Harper, Eric, and Rishi team up to pitch their small global force to rival banks. Just as Yasmin readies herself for her first client meeting in her new role, she becomes engulfed in a pressing issue at Pierpoint. Meanwhile, Gus leverages an opportunity for Leo.
Jerusalem
As she chases a life-changing opportunity at Shogun, Harper receives an unexpected test from Bloom. Still shocked by her response to Venetia, Yasmin has a reckoning with Celeste, her father, and the future she imagined for herself. Meanwhile, Gus pursues his next move, and Robert reaches out to a surprising source for help.