HBO and the groundbreaking media company Axios join forces to present a documentary news series looking at the week ahead in politics, business, technology, media, and science--and exploring the big topics shaping our world--in a smart, fast format that mirrors the company's "Smart Brevity" promise.
What Is Axios?
Founders Jim VandeHei and Mike Allen explain what sets the outlet apart as a news platform.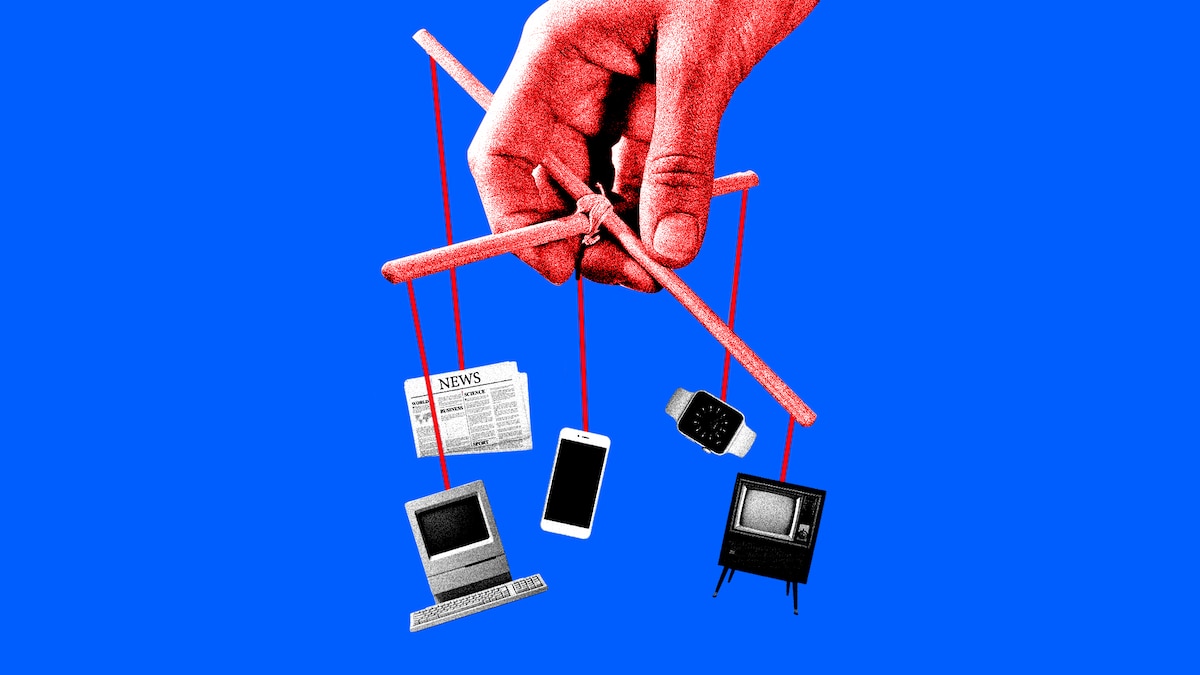 Axios is ...
1 "... our obsession with helping people get smarter faster on all the big topics that we think will shape the next five to ten years." — Jim VandeHei
2 "... an efficient and trustworthy place to understand the topics that are going to change the world that's coming in business, tech, media and politics." — Mike Allen
3 "... a new media company that helps you get smarter faster." — Jim VandeHei
4 "... a place where you can understand what's coming and why." — Mike Allen
Jared Kushner Interview
In this edition: an exclusive interview with senior White House adviser Jared Kushner. Plus, the "Greatest Global Threats" as summarized by leading national security experts from the last three administrations, including H.R. McMaster, Lisa Monaco, Janet Napolitano, Leon Panetta and David Petraeus.
Steve Bannon's "gladiator school"
This edition includes an exclusive tour of Steve Bannon's ''gladiator school,'' which the former White House chief strategist plans to house in a 13th-century monastery in Trisulti, Italy. Plus, an exclusive conversation with Google CEO Sundar Pichai.
Pete Buttigieg; GM autonomous vehicles
In this edition, Axios sits down with Democratic Presidential candidate and Mayor Pete Buttigieg; plus reporter Joann Muller goes for a ride with General Motors chairman and CEO Mary Barra in an autonomous vehicle; a visit to the headquarters of LEGO, the world's most valuable toy company; and more.
California Governor Gavin Newsom Interview
This edition features an interview with California Governor Gavin Newsom; plus, a fresh take on the inequity of the legal marijuana business, featuirng former House Speaker John Boehner.
Impeachment inquiry; The Esports world
In this edition: a look into the impeachment inquiry and more with Republican Senators, Mitt Romney and Lindsey Graham; plus, a look at eSports, including a rare sit-down with Bobby Kotick the CEO of Activision Blizzard; and Mike Allen talks with French economists Emmanuel Saez and Gabriel Zucman about their work on a "wealth tax."
Kamala Harris and Iraq President Interviews
In this edition: an exclusive interview with Iraqi President Barham Salih; the first extensive TV interview with Bulgarian economist Kristalina Georgieva in her new role as the Managing Director of the International Monetary Fund; Margaret Talev speaks with Democratic presidential candidate Kamala Harris; Amy Harder visits the only offshore wind farm in the U.S.
Texas Political Landscape; Cashless society
In this edition: Chairman of the House Democratic Caucus Hakeem Jeffries (D-NY) on the house impeachment inquiry vote. Reps. Will Hurd and Dan Crenshaw look at the potential shift in the Texas political landscape. PayPal CEO Daniel Schulman on a cashless society, and more. Former pastor Joshua Harris; Helen Fisher of Match.com talks about the impact of digital dating.
Whistleblowers in U.S. history
In this edition: interviews with five of the most prominent whistleblowers in U.S. history: Edward Snowden, Daniel Ellsberg, Frank Serpico, Sherron Watkins and Jeffrey Wigand. Plus, AXIOS delves into the "Remain in Mexico" policy and Uber CEO Dara Khosrowshahi talks about Uber's bumpy ride.
Joe Biden Interview
AXIOS presents an interview special with former Vice President Joe Biden from his "No Malarkey" bus tour. Axios co-founder Mike Allen catches up with the top-tier candidate for the 2020 Democratic presidential nomination in Storm Lake, Iowa, for a candid and wide-ranging conversation.
Weinstein verdict; Trump campaign rally
This edition features an interview with Manhattan District Attorney Cy Vance Jr. on the Weinstein verdict; plus, a discussion with Roger Stone, the experience of a Trump campaign rally, and more.
Donald Trump Jr. Interview
This edition features an interview with Donald Trump Jr.; plus, a conversation on the national homelessness crisis with HUD Secretary Ben Carson; tennis legend Billie Jean King and other female sports pioneers on equality in professional sports.
Covid-19; Democratic presidential race
In this edition, DNC Chair Tom Perez talks about the coronavirus and its impact on the Democratic Presidential Primary Race; House Majority whip James Clyburn on supporting Joe Biden and his views on the Republican party; a real-time discovery of the first case of COVID-19 in Nepal; and more.
China's U.S. Ambassador Interview
This edition features an interview with China's U.S. Ambassador Cui Tiankai on the novel coronavirus and U.S.-China relations; plus, Texas Senator Ted Cruz discusses the pandemic and the political state while self-quarantined; Carnival Corporation CEO Arnold Donald on what's ahead for the industry; a conversation with Supreme Court Justice Stephen Breyer; and more.
Andrew Cuomo and Walmart CEO Interviews
This edition features an interview with New York Governor Andrew Cuomo; plus, chef Dan Barber on the pandemic's impact on the farm-to-table movement; an interview with Walmart CEO Doug McMillon; and Joe Walston of the Wildlife Conservation Society on the origins of COVID-19.
Vice President Pence Interview
This edition features U.S. Vice President Mike Pence; Salesforce founder, Chairman and CEO Marc Benioff; U.S. Senator Marco Rubio (R-FL); physician, lawyer and bioethicist Dr. Jacob M. Appel.
Data analytics in our society
In this edition: Alex Karp, CEO and Co-founder of Palantir, a data analytics company; Gretchen Whitmer, Governor of Michigan; Christina Paxson, President of Brown University.
Race, policing and equal justice
This edition dives into conversations around race, policing and equal justice in the wake of protests over the death of George Floyd, and about the continuing impacts of the COVID-19 pandemic as parts of the country begin to re-open. Interviews include Atlanta Mayor Keisha Lance Bottoms; Rep. James Clyburn; Bishop Michael Curry; Rep. Val Demings; and Robert Fullilove, EdD.
Future of police reform and 2020 election
In this edition: a look at the future of police reform, economy, public safety and the 2020 election, featuring interviews with: Former Minority Leader Georgia House of Representatives Stacey Abrams; Delta Air Lines CEO Ed Bastian; Presidential Advisor Larry Kudlow; and Yale University Sociologist and expert on race, punishment and policing Philip McHarris.
President Trump Interview
In this edition: an exclusive interview with President Trump. Axios National Political Correspondent, Jonathan Swan speaks with the president about multiple topics including the coronavirus crisis, the Black Lives Matter movement, the November election, and U.S. foreign policy in Afghanistan, China, and Russia.
Homeland Security; The Latino vote
In this edition: an interview with Acting Secretary of Homeland Security Chad Wolf; an interview with former Secretary of Housing and Urban Development Julian Castro; an exclusive look into Washington state's mail-in ballot system, featuring Washington Secretary of State Kim Wyman; and a conversation with C. Nicole Mason, P.H.D.
Coronavirus; Election night Red Mirage
In this edition: an exclusive interview about the impending "red mirage" on election night and the factors setting the stage for chaos. Plus, an interview with Eli Lilly Chairman and CEO David Ricks who discusses the company's work on the coronavirus, the timeline for a vaccine, and whether the process has become politicized; and a conversation with DoorDash CEO Tony Xu.
Mark Zuckerberg Interview
In this edition: Axios co-founder Mike Allen interviews Facebook CEO Mark Zuckerberg in a candid and wide-ranging conversation about the upcoming election, regulating disinformation and much more.
Melinda Gates; Trump flotillas
In this edition: an exclusive interview with co-chair of the Gates Foundation, Melinda Gates, on the findings of its Goalkeepers 2020 report. Plus, a short documentary examining the phenomenon of Trump campaign flags, boats and bikinis; a conversation with Princeton sociologist and author, Matthew Desmond, looking at the threat of home evictions during the COVID-19 pandemic.
Bob Woodward; the future of Roe v. Wade
In this edition: journalist Bob Woodward and correspondent Jonathan Swan discuss the president, the Supreme Court and more. Plus, Dr. Andre Perry discusses the racial wealth gap and the possible paths towards reparations for Black Americans; President of Planned Parenthood Alexis McGill Johnson on the future of Roe v. Wade; Marjorie Dannenfelser talks about President Trump.
Trump Loyalty Index; the CEO of BP
In this edition: Bernard Looney – CEO of BP; Gene Ludwig – Chair of The Ludwig Institute for Shared Economic Prosperity (LISEP); Sen. Kevin Cramer – R-ND.
Rep Ilhan Omar; Sen. Ted Cruz
In this edition: An interview with Congresswoman Ilhan Omar (D-MN); an interview with Senator Ted Cruz (R-TX); Axios co-founders Mike Allen and Jim VandeHei outline what the first 100 days of a Biden administration could look like; an interview with American biochemist Jennifer Doudna.
Valerie Biden Owens; Rep. Ro Khanna
In this edition, Axios centers on the 2020 elections. Interviews include: Valerie Biden Owens; Representative Ro Khanna (D-CA); House Minority Leader Kevin McCarthy (R-CA); Representative James Clyburn (D-SC); and U.S. Senate Candidate Jon Ossoff.
Charles Koch; Moderna Chief Medical Officer Tal Zaks
In this edition: a post-election sit-down interview with billionaire Charles Koch and president of the Charles Koch Foundation, Brian Hooks; a discussion with Southwest Airlines CEO Gary Kelly about the challenges facing the airline industry; a conversation with Congressman Tony Cardenas (D-CA); Moderna Chief Medical Officer Tal Zaks on the company's COVID-19 vaccine.
Sec. Alex Azar; Axios Investigates
In this edition: Alex Azar, United States Secretary of Health and Human Services; Christopher Krebs, Former CISA Director.
President Volodymyr Zelensky; Jason Wright, Washington Football Team
In this edition: An exclusive sit-down interview with Ukrainian President Volodymyr Zelensky in Kyiv; plus, a conversation between Washington Football Team President Jason Wright and Axios co-founder and CEO Jim VandeHei.
AFL-CIO President, Richard Trumka; Sec. Pete Buttigieg
In this edition: Newly sworn-in Secretary of Transportation Pete Buttigieg speaks about transportation equity, COVID-19 and how travel will be forever changed; plus, interviews with AFL-CIO President Richard Trumka, World Bank President David Malpass, and former Parler CEO John Matze.
Vice Pres. Harris; Dr. Fauci; P.R. Gov. Pierluisi; Pres. NYSE
In this edition: Kamala Harris – Vice President of the United States; Gov. Pedro Pierluisi – Governor of Puerto Rico; Stacey Cunningham – President, New York Stock Exchange; Anthony Fauci – MD, Director, NIAID.
NIH Dir. Collins; Fitbit CEO James Park; AFT Pres. Weingarten
In this edition: National Institutes of Health Director Francis Collins on vaccine distribution and creation; Fitbit Co-Founder and CEO James Park on using technology to track COVID-19; American Federation of Teachers President Randi Weingarten on reopening schools safely; Roxane Gay, PhD, Darren Walker, and Cornel West, PhD on improving the way history is taught in America.
White House Advisor Cedric Richmond; Reddit&FireEye CEOs; Miami Mayor
In this edition: Cedric Richmond – Senior Advisor to the President; Steve Huffman – CEO, Reddit; Kevin Mandia – CEO, FireEye; Francis Suarez – Miami Mayor.
Sen. Lindsey Graham; Sen. Joe Manchin; Pfizer & Ripple CEOs
In this edition: Senator Lindsey Graham – R-SC; Senator Joe Manchin – D-WV; Brad Garlinghouse – CEO, Ripple; Albert Bourla – DVM, PhD, CEO, Pfizer.
Sen. Bernie Sanders; WH Chief of Staff Ron Klain; Shell & GLAAD CEOs
In this edition: Senator Bernie Sanders (I-VT) talks about the discord amongst Democrats, and more; White House Chief of Staff Ron Klain; Ben van Beurden, CEO of Shell, discusses his expectation that Shell will be a net-zero emissions energy business by 2050; Sarah Kate Ellis, GLAAD President and CEO, gives an exclusive look at their first ever Social Safety Media Index.
Rev. Franklin Graham; Trump's attempted troop withdrawal; Cameo CEO
In this edition: Rev. Franklin Graham discusses opposition to the COVID-19 vaccine among evangelical Christians, and more; an exclusive story inside the final months of the Trump administration; Cameo CEO and co-founder Steven Galanis talks about how his idea for personalized celebrity videos grew into a $1 billion company over the last year.
Rep. Liz Cheney; US Climate Advisor Gina McCarthy; Atlanta Fed. Pres.
In this edition: Rep. Liz Cheney (R-WY) talks about her recent ousting as Chair of the House Republican Conference; plus, Raphael Bostic, President and CEO of the Federal Reserve Bank of Atlanta; Gina McCarthy, White House National Climate Advisor; Russell Contreras and Margaret Talev examine the findings from a new Axios/Ipsos poll on the state of race relations in the U.S.
Sec. of State Blinken; WTO Director-General; Roblox CEO; Gavi CEO
In this edition: Antony Blinken – U.S. Secretary of State; Dr. Ngozi Okonjo-Iweala – Director-General, World Trade Organization; Dr. Seth Berkley – CEO, Gavi, the Vaccine Alliance; David Baszucki – CEO, Roblox.
US Amb to the UN; Intl Atomic Energy Agcy; Chamber of Commerce; Maersk
In this edition: Linda Thomas-Greenfield – U.S. Ambassador to the United Nations; Rafael Grossi – Director-General, the International Atomic Energy Agency; Suzanne Clark – CEO, U.S. Chamber of Commerce; Søren Skou – CEO, MAERSK.
Pakistan PM Imran Khan; Sec Marcia Fudge; Fmr Rep Katie Hill; United
In this edition: Imran Khan – Prime Minister of Pakistan; Marcia Fudge – Secretary of Housing & Urban Development; Fmr. Rep. Katie Hill – D-CA; Scott Kirby – CEO, United Airlines.
Afghan amb. to the U.S.; Cardinal Turkson; JPMorgan's CEO Jamie Dimon
In this edition: Former Islamic Republic of Afghanistan's Ambassador Adela Raz in her first TV interview since the fall of Kabul; Cardinal Peter Turkson of Ghana discusses the Roman Catholic Church's engagement on global poverty, the environment and the COVID-19 pandemic; JP Morgan Chase Chairman and CEO Jamie Dimon talks about Chase's $30 billion investment in racial equity.
Sec. of Labor Marty Walsh; Ben & Jerry; Airbnb's CEO
In this edition: Ben & Jerry's co-founders Ben Cohen and Jerry Greenfield discuss the company's long history of social and political activism, and more. Airbnb CEO Brian Chesky on the future of travel. Secretary of Labor Marty Walsh talks about the future of the American labor market and the implications of lower-than-expected jobs numbers.
Sec. of Education Cardona; Sen. Bill Cassidy; Intel CEO; Coty CEO
In this edition: Secretary of Education Dr. Miguel Cardona on the progress of schools reopening, and more; Louisiana's Senior Senator, Bill Cassidy, surveys recent damage from Hurricane Ida; Intel CEO Patrick Gelsinger discusses the global microchip shortage; Coty CEO Sue Y. Nabi talks about the $500 billion beauty industry and the legacy company's transformation.
Sen. Rand Paul; NASA's Bill Nelson; FTX CEO; Matt & Mercedes Schlapp
In this edition: Senator Rand Paul, R-KY on his call to fire NIAID director Anthony Fauci, and more; FTX Founder & CEO Sam Bankman-Fried discusses the future of crypto trading; Matt and Mercedes Schlapp of the American Conservative Union discuss GOP ambitions; NASA Administrator Bill Nelson talks about the billionaires going to space, and more.
Sen. Josh Hawley, R-MO; Serum Institute of India CEO; Amtrak CEO
In this edition: Senator Josh Hawley (R-MO) talks Big Tech, the supply chain crisis, and more; Serum Institute CEO Adar Poonawalla discusses the company's role as the largest manufacturer of vaccines in the world, and more; Amtrak CEO William Flynn on the company's stakes in President Biden's infrastructure bill, and more.
Chris Christie; NATO Sec. Gen. Stoltenberg; Jobs in space; IBM CEO
In this edition: Former New Jersey Governor Chris Christie discusses his potential run in 2024, and more; NATO Secretary General Jens Stoltenberg talks about the NATO alliance's shifting role; With space projected to become a trillion-dollar industry by 2030, AXIOS examines the future job market for those seeking to leave Earth; IBM CEO Arvind Krishna on quantum computing.
Rep. Rashida Tlaib; Flexport CEO; Rep. Hakeem Jeffries; Lab-grown meat
In this edition: U.S. Rep. Rashida Tlaib (D-MI) on her hopes for immigration reform, and more, Rep. Hakeem Jeffries (D–NY) talks about the Build Back Better Act, and more; Flexport CEO, Ryan Petersen surveys the backlog of ships outside the Port of Los Angeles; Upside Foods CEO, Uma Valeti gives a tour of the company's new lab-grown meat production facility in Emeryville, CA.
Meta CTO Andrew Bosworth; Rep. Clyburn; Lucid Motors; Cherokee Nation
In this edition: Andrew 'Boz' Bosworth, the incoming CTO of Meta (formerly Facebook), discusses the company's future, and more; plus, House Majority Whip Representative James Clyburn (D-SC); Lucid Motors CEO Peter Rawlinson; Cherokee Nation Principal Chief Chuck Hoskin, Jr. and Kim Teehee, The Cherokee Nation's first named delegate to Congress.