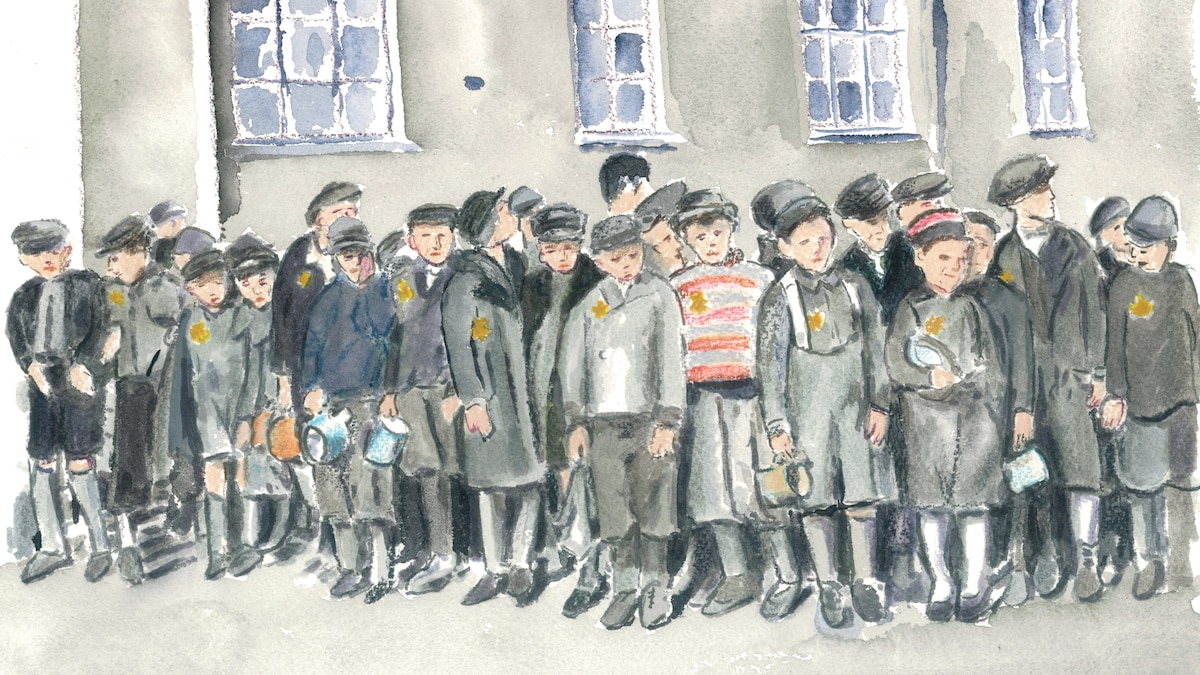 AVAILABLE NOW | PRIMETIME EMMY WINNER
The Number on Great-Grandpa's Arm
TV-PG | documentary | 19 MIN | 2018
WATCH NOW
When ten-year-old Elliott asks his 90-year-old great-grandfather, Jack, about the number tattooed on his arm, he sparks an intimate conversation about Jack's life that spans happy memories of childhood in Poland, the loss of his family, surviving Auschwitz and finding a new life in America.
Directed and produced by Emmy winner Amy Schatz, the short film The Number on Great-Grandpa's Arm interweaves haunting historical footage and hand-painted animation to tell a heartbreaking story of Jewish life in Eastern Europe, sharing memories and lessons of the Holocaust with a new generation.
Artist Jeff Scher takes us behind the scenes of The Number on Great-Grandpa's Arm for a tour of his studio and animation process.
Survivor Stories
The team behind The Number on Great-Grandpa's Arm continues the conversation with short companion films featuring Holocaust survivors talking with kids.