AVAILABLE NOW
A Tree of Life: The Pittsburgh Synagogue Shooting
16+ | documentary | 1 HR 18 MIN | 2022
WATCH NOW
On October 27th, 2018, a gunman opened fire inside a Pittsburgh synagogue, killing eleven people as they prayed, in what would become the deadliest antisemitic attack in American history. A Tree of Life: The Pittsburgh Synagogue Shooting is a deeply personal portrait of the survivors, victims and family members, who share their harrowing first-hand accounts of the impact of the shooting on the community.
The film is rooted in a community in the aftermath of a violent attack, as they work to rebuild and heal. Despite core differences, they come together to determine what justice looks like and how to best move forward while honoring and learning from the past. The film sheds light on the collective trauma suffered by a tight-knit group and brings into sharp focus the hate-based rhetoric that surrounds many of the mass shootings today, threatening the fabric of our society.

The story of the attack is told through voices from the community, including Carol Black, Dr. Joseph Charny, Anthony Fienberg, Martin Gaynor, Audrey Glickman, Daniel Leger, Hannibal Lokumbe, Wasi Mohamed, Rabbi Jeffrey Myers, Brad Orsini, Rabbi Jonathan Perlman, Michele Rosenthal, Diane Rosenthal, Augie Siriano, Ellen Surloff, Andrea Wedner, Stephen Weiss and Barry Werber.

Directed by Trish Adlesic; produced by Susan Margolin; executive produced by Michael Keaton, Billy Porter, Mark Cuban, D.J. Gugenheim, Elliott Joseph, Lloyd Myers, Geeta Gandbhir, Lauran Bromley, Michele Fetting, Charlie Friday. Featuring an original song by Idina Menzel and Kate Diaz. HBO coordinating producer, Anna Klein, executive producers, Nancy Abraham and Lisa Heller.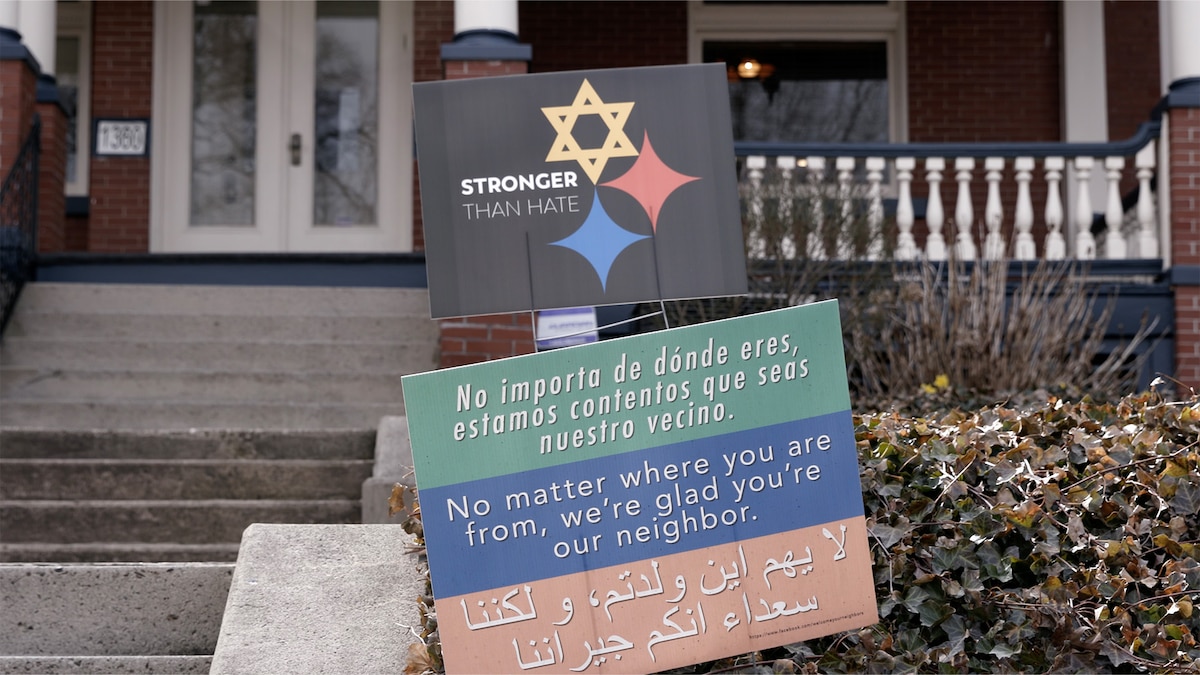 Review the discussion guide for more information about the film, resources for further learning, and discussion questions to deepen your understanding of the issues addressed in the film.
Go to the Guide