With humor and sensitivity, filmmaker and comedian W. Kamau Bell tackles the joys and challenges of growing up mixed-race through conversations with kids and families in the San Francisco Bay Area, including his own. Recognizing that his children, born to a Black father and White mother, and growing up in a country still deeply divided by race, would have very different experiences in America than he and his wife did, embarks on a journey of discovery in his family's Bay Area community. In a series of playful and impactful conversations, Bell explores how these young people navigate issues of identity in a world that can ask them to pick a side and thoughtful exchanges with families reveal the many joys and complexities of what it means to raise multiracial children.
In his trademark fashion, Bell maintains a serious focus while keeping the discussions lively and accessible, proving along the way that children are more than capable of understanding and furthering complex conversations about race, culture, and identity.
Featured Participants:
Sami (10) is Black and White and looks up to Alicia Keys and Juno, Sami's sister (7), will tell you why it's the best to be a middle child.
Myles (11) is Black and Filipino-American, likes to play basketball, and helps his lola (grandmother) compete in a Filipino cook off.
Presley (10) is White and Filipino-American. She has her own punk band and occasionally rides around San Francisco with her dad belting tunes from his Karaoke motorcycle.
Kanani (10) is White, Indigenous, and Latina. She and her parents spend every summer with her dad's tribe in Costa Rica.
Anisa (11) is Black and Pakistani-British and she considers being Muslim as much a part of her "mix" as race.
Her friend Mila (10) is Chinese American and Black. She is deeply thoughtful and speaks in the measured tones of a future world leader while her parents discuss the deeper implications of wearing mismatching socks.
Sumaya (7) is Guinean and Punjabi and has strong opinions about mangoes, dogs, and llamas.
Carter (13) is Black and Latina and her best friend Nola (13) is Black and White. They both have two moms but very different birth stories.
Kaylin (16) has two mixed-race parents. She's part White, part Black, and part Korean.
Older family members also participate in the discussions including siblings, parents, grandparents, as well as other adults, and professionals invested in these issues.
Directed by W. Kamau Bell; produced by Kelly Rafferty; executive produced by W. Kamau Bell, Geraldine L. Porras, and Amy Schatz. Presented by HBO Documentary Films in association with Get Lifted Film Company. For Get Lifted: executive producers, Mike Jackson, Ty Stiklorius, John Legend. For HBO: executive producers, Nancy Abraham, Lisa Heller, and Sara Rodriguez.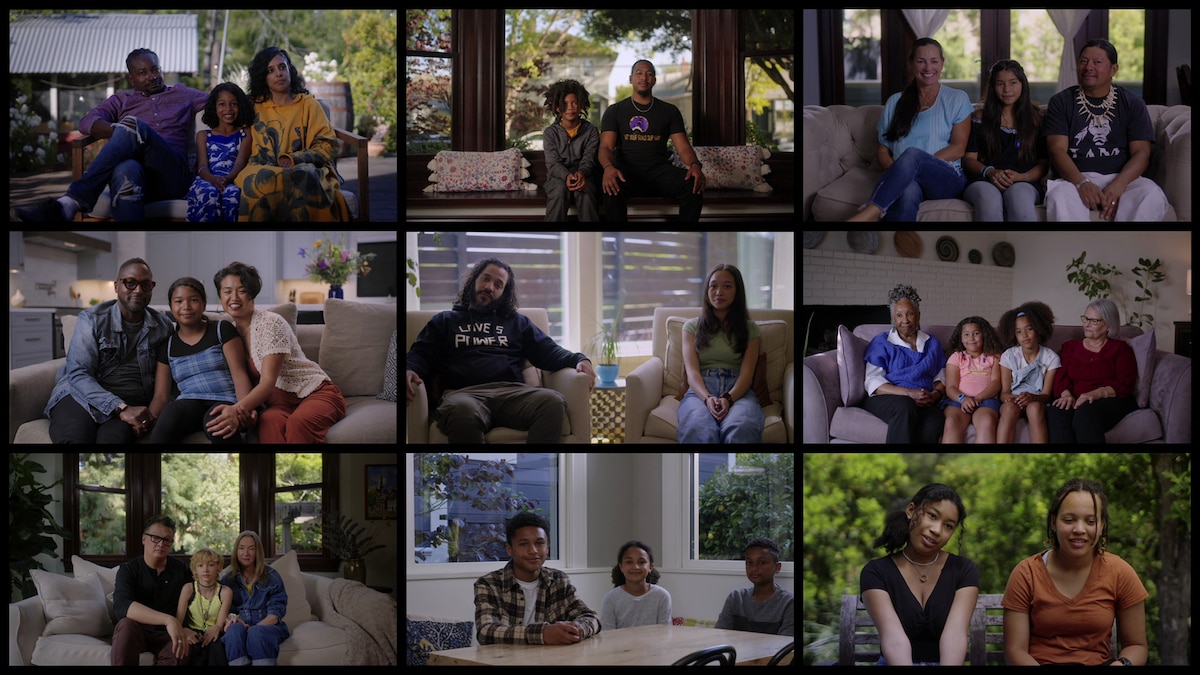 Inspired by the film and want to learn more?
Read the official Discussion Guide for 1000% Me: Growing Up Mixed.
Find Out More