The time-hopping episode brought us back to the beginning: to Dolores' roots, to the moment when Logan decided he would invest in Westworld and to the start of William contextualizing the investment for James Delos. Here's what you need to know about "Reunion" to prep you for the next installment: Episode 3 "Virtù e Fortuna." For an extended recap, check out our full episode guide.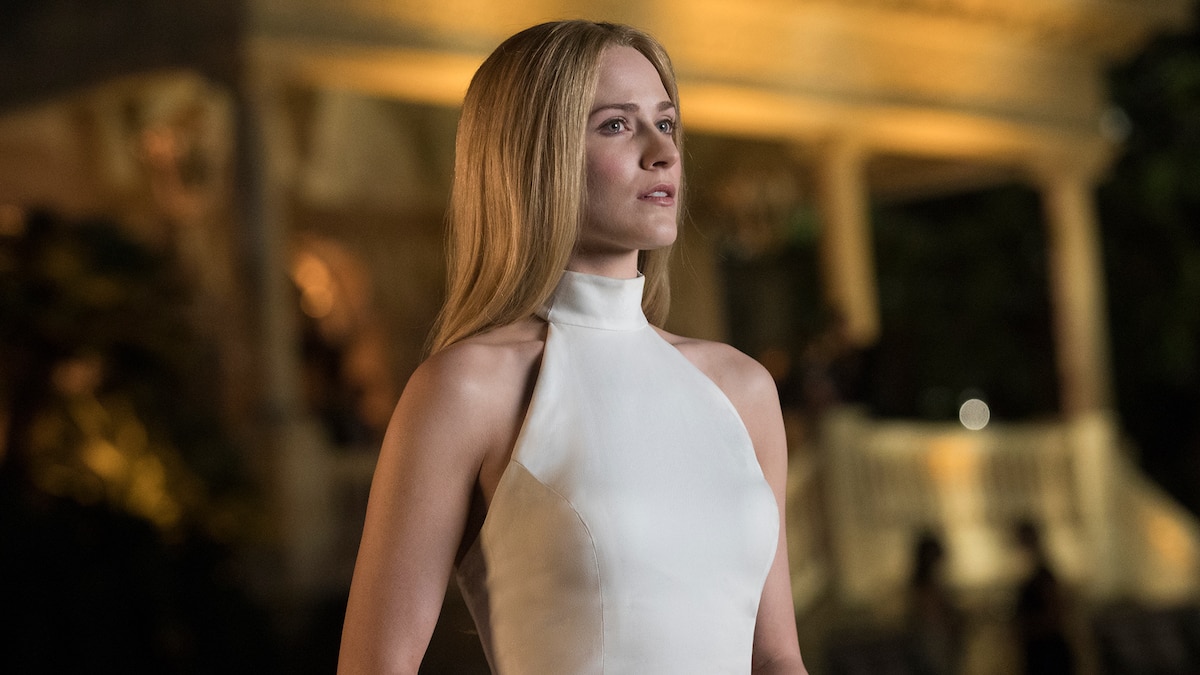 1
Dolores has been to the real world.
When we see Dolores this episode, she's marveling at a city skyline from a metropolitan hotel. Arnold and Dr. Ford are preparing to unveil our favorite future rancher's daughter to potential investors (namely Logan), but Arnold is concerned her improvisations haven't quite stuck yet. It's unclear whether he wants her to hang back because she truly isn't ready, or because he likes spending time with her — exploring her ever-evolving consciousness. Through her interaction with Arnold, we know she's aware of his son Charlie, of what a city looks like, and, that she's different from those who "don't have the courage" to see the beauty she sees in the world (i.e. ungrateful humans).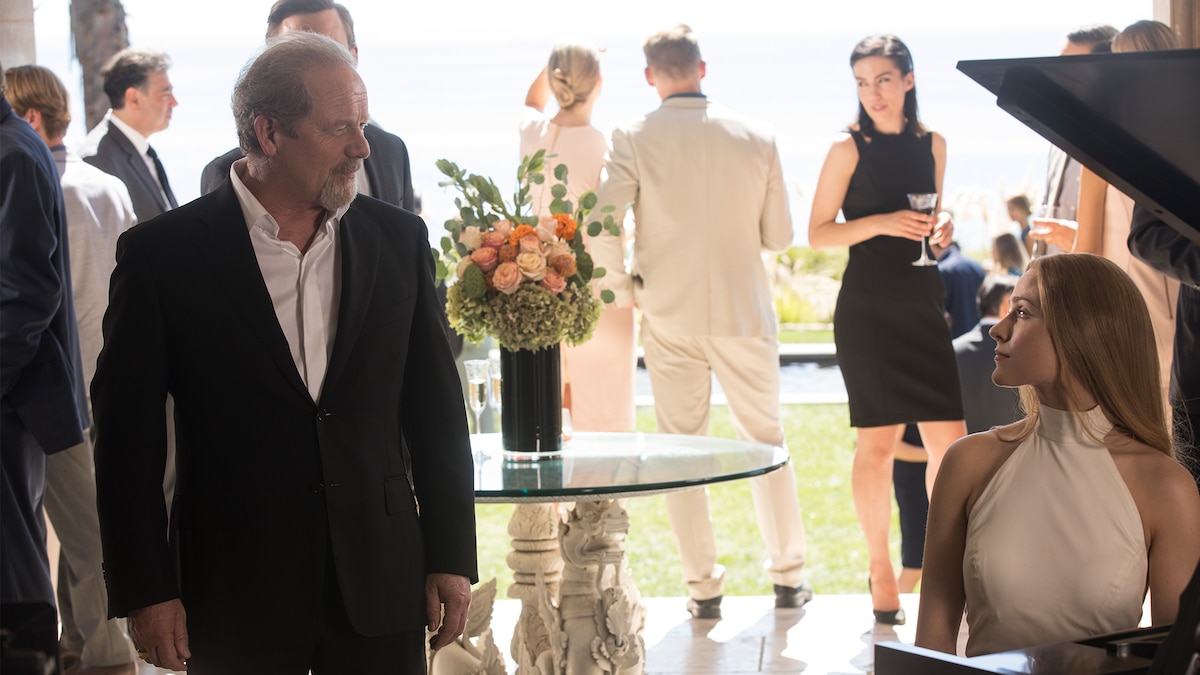 2
William sells James Delos on Westworld.
In addition to being Logan's father, Williams' eventual father-in-law and the man behind the name you see throughout Westworld, Delos — the brassy Scotsman — is closing in on retirement and struggling to see the point of investing in an amusement park. William sees the park as a mere gateway to Delos real potential, and future. "This is the only place in the world where you get to see people for who they really are," William tells Delos. It's an insight that piques Delos' interest. As a company, they have the potential to see their customers as their freest, uninhibited selves — and to capitalize on it.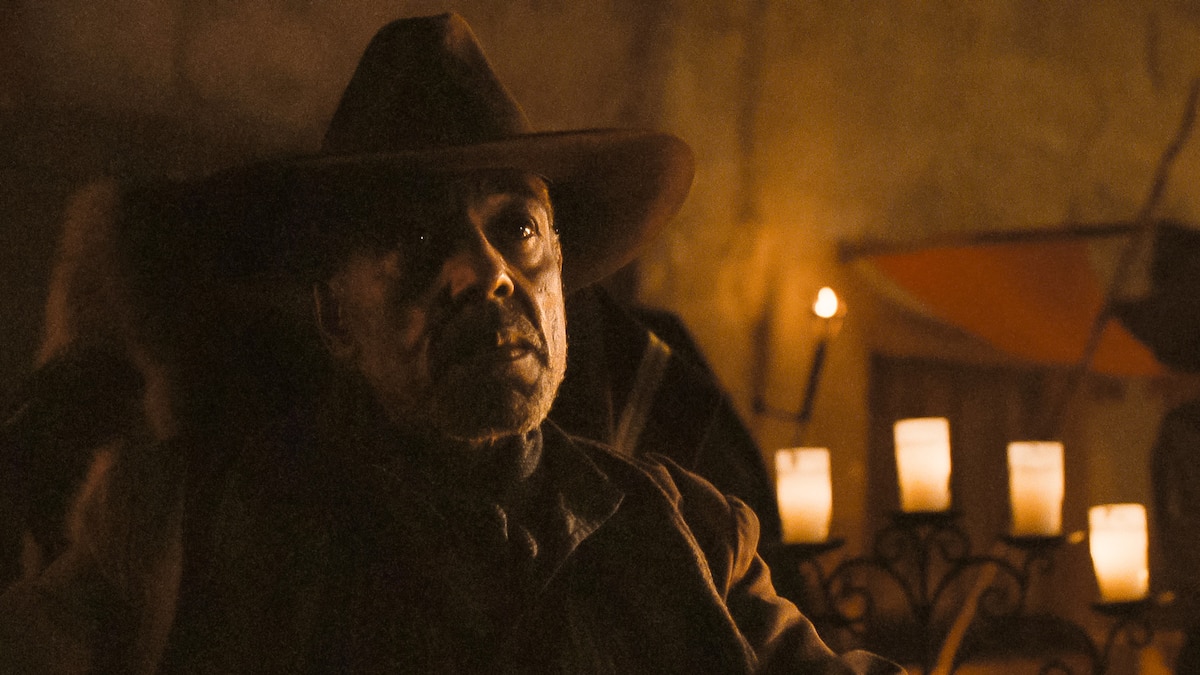 3
The Man in Black got another clue.
You may have recognized a couple of things unfolding in this unnerving scene in Pariah, Westworld's land of ultimate sin and danger. The setting isn't what it used to be, and neither is host El Lazo, leader of the revolutionaries. He is briefly embodied this time around by Giancarlo Esposito (Breaking Bad, Better Call Saul). The Man in Black wants El Lazo and his men to join him and Lawrence on their mission to find the door, but El Lazo, channeling Ford, tells the Man in Black the "game must be played alone" before ordering his men to kill themselves (and then taking his own life). That's the end of El Lazo, and a dead end for the Man in Black, whose next stop will be his "biggest mistake."
Until next time...
See new episodes of Westworld Sundays at 9 pm.
Check out more recaps from: