Haven't Watched Veep Yet? Start Here.
Veep is the politically incorrect comedy that speaks to our times, with the mouth of a sailor. Whether you want to dip your toe in and sample the pilot — or binge all eight episodes of Season 1 — you'll quickly discover why The Daily Beast dubbed it "TV's best comedy." Get ready for whip-smart dialogue, a flawless supporting cast and Julia Louis-Dreyfus in the screwball role that won her five Emmys.
4 Need to See Episodes
Need a cheat sheet? We endorse the following episodes.
The highest office in the land is highly dysfunctional. And that goes double for the second. Meet Vice President Selina Meyer: forever expecting a call from POTUS, tirelessly pursuing the convictions of a political nonentity with a bad attitude and a forced smile. Case in point, Selina is forced to comfort the widow of a "grabby" senator and watch a pet legislative project (Clean Jobs Task Force) drowned like a litter of kittens.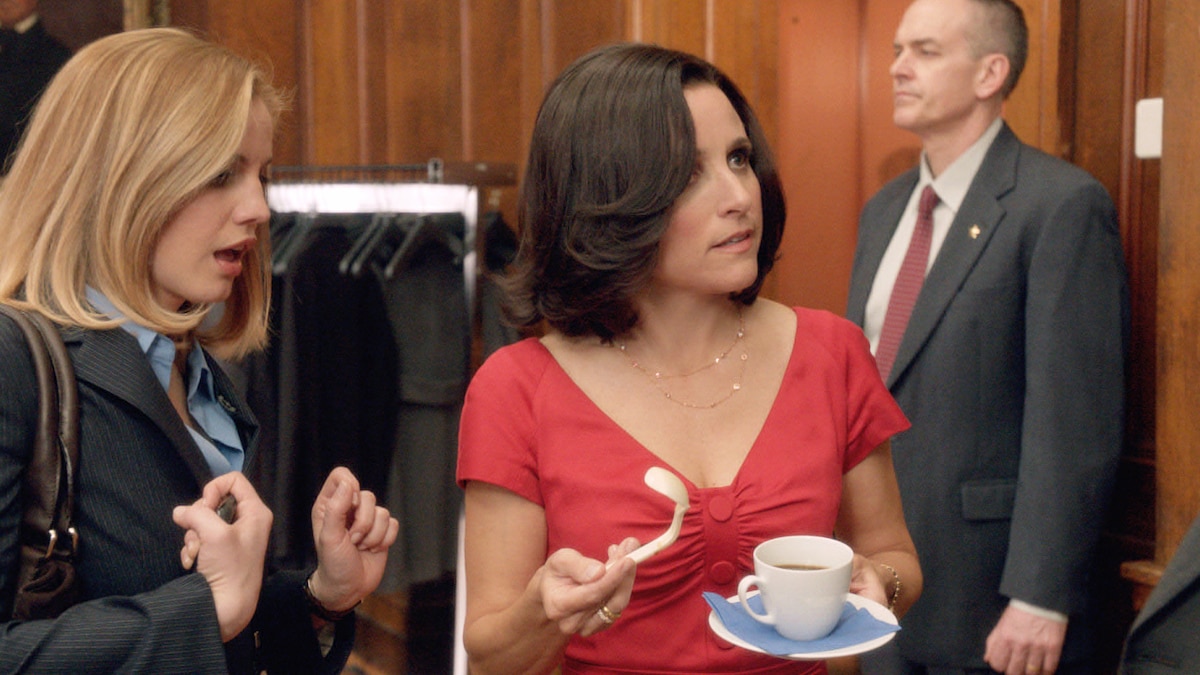 The bad news: A gastric bug is moving through the Beltway, and working its way to Selina's lower intestine. Things could get messy for a planned photo-op at a local yoghurt parlor that's intended to prove the VP is a normal person, capable of doing normal things, like not vomiting in public. The good news: The president could be dying!
Selina is not only the first woman to hold the office of Vice President, she's also a single mother. When a hazardous gas leak strands her in Camden Yards baseball stadium with only vegan buffet for sustenance (don't ask), a press leak about Selina's "family" condition could lead to scandal, and something far more unsettling: marriage.
Every show needs a villain. Enter Congressman Roger Furlong, a master of bizarre and ego-crushing insults. Accompanied by his assistant Will (imagine a punching bag, but with less personality), Furlong explains Selina's numbers are so bad, he doesn't want her endorsement for governor. What happens next will have you in tears, the good kind.
Vice Presidents — They're Just Like Us
Selina is nothing if not relatable. Here are the moments when she relied on her common touch:
1. Working while sick… and regretting it.
Watch as Selina is forced to sample room-temp yoghurt — while her insides do the cha-cha — and witness Julia Louis-Dreyfus's precise comic-timing at its best.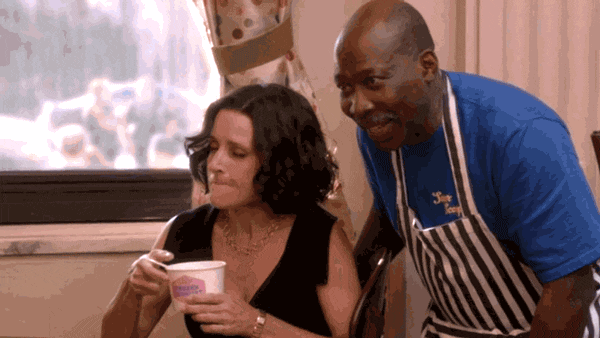 2. Losing her cool, but still keeping it professional.

Selina turns what could be a disaster into a teachable moment for her staff. The lesson: Never rely on Jonah for anything.

3. Dealing with difficult people.

She might be a piñata for the press, but Selina proves she's a match for the famously foul-mouthed congressman or as she calls him "Congressman No-Jaw," among other touching epithets. Afterwards, she gives him a ringing endorsement for governor. Welcome to Washington!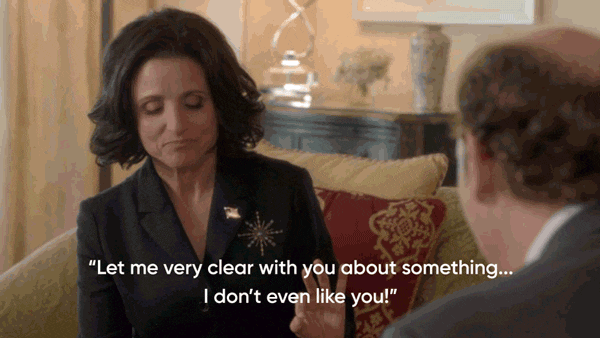 Start streaming Season 1 now.