Top drag entertainers Bob the Drag Queen, Eureka O'Hara and Shangela Laquifa Wadley travel to small cities and towns across the country, transforming locals into fierce drag queens. Through Season 1's six episodes, the renowned drag queens inspire and teach their own "drag daughters" to step outside their comfort zone for a night of no-holds-barred, full-on drag.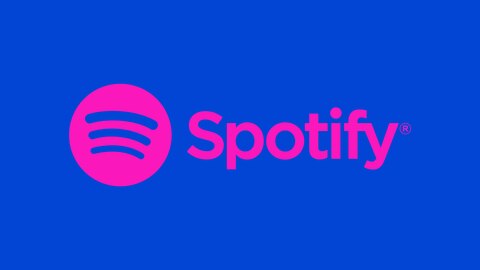 Listen on Spotify
Follow the official We're Here playlist to stream all the bops featured in the series.
LISTEN NOW
Spartanburg, South Carolina
A year after their first visit was cut short due to the pandemic, Shangela, Bob, and Eureka return to Spartanburg, SC to catch up with Noah, who grapples with gender expression; plus-size lesbian model Faith; and Olin, who wants to bring his family together by walking in his brother's shoes – literally.
Temecula, California
In the Southern California town of Temecula, Bob, Eureka, and Shangela work with James, an often misgendered trans man navigating neurodiversity; Jake, his faith influencer mom Michelle, and his partner Brad; and Andrei, a cheerleader whose move back home finds him longing for his mother's acceptance.
Del Rio, Texas
Pride Month proves the perfect opportunity for Bob, Eureka, and Shangela to visit the border town of Del Rio, Texas. There, the queens celebrate gay identifying mayor Bruno Lozano's positive impact on the community, Joey's identity quest, and Esael's coming out journey.
Selma, Alabama
Bob, Eureka, and Shangela bring drag to Selma, AL, where the queer community remains hidden despite the city's historical significance to the civil rights movement. There, they help recently transitioned Akeelah find the confidence to live life beyond closed doors, release Joseph's deep-seated pain, and encourage Deborah to prioritize herself for a change.
Evansville, Indiana
Hoping to open hearts and minds in Evansville, IN, Bob, Eureka, and Shangela help Methodist Pastor Craig promote LGBTQ equality to his congregants, inspire Tunisian refugee Kaïs to celebrate all facets of his entire identity, and facilitate the long-overdue wedding of civil rights activists Barbara and Yvon.
Watertown, South Dakota
Bob, Eureka, and Shangela shine a much-needed spotlight on the small but mighty queer community in Watertown, SD, where they mentor competitive and deeply connected identical twins Justice and Jaadon; fierce "mamabear" Amy, who's the founder of a local LGBTQ support group; and Erik, who's ready to push past immense societal pressures and finally express his true self.
Kona, Hawaii
Bob, Eureka, and Shangela gladly accept the "kuleana" (responsibility) of working with Kekoa, a former drag queen ready to dust off his heels for the first time since getting sober; teacher and performer Jaquelynn, who wants to be as confident coming out in Kona as she was in NYC; and proud Māhū warrior Lanakila, who's looking to be a little more vulnerable for the community.
Grand Junction, Colorado
Bob, Eureka, and Shangela empower three members of Grand Junction, CO's trans community to share their most authentic selves, including Taylor, who is tired of limiting himself for others; Angie, who has shied away from her hometown since transitioning; and Dustin, who is beyond ready to dispel the misconceptions of people with disabilities.